As a young married father I will never forget the day my parents came over and placed the largest binder I have ever seen on my kitchen table and invited me to read it. A short time later, I was in awe that they had in place a plan not only for their property but also for their remains after they pass away whether they were in the United States or abroad. Of course I knew a little about wills and estate planning but as a young police officer that was far from my mind. Fast forward 10 years, I was sitting in my law school class learning about estate planning and amazed at the opportunities that I could provide for clients if I focused in this field. After law school, when it was time to practice there was no doubt in my mind that I wanted to assist clients as an estate planning attorney. After 2 years of learning from an incredible estate planner and friend, my dream of owning my own law firm became a reality.
When I am not working, my time is spent with my wife and kids. Stacy and I were married in 2005 after meeting in college. Our 3 kids range from teenagers to elementary school and our time is focused around them, their school, and our church activities.
A little bit more-
I graduated law school in the top 10 percent of my class. I had the opportunity to extern for the Honorable Judge Frank D. Whitney with the US District Court Western North Carolina. Prior to law school, I spent 10 years as a police officer with the Rexburg Police Department in Rexburg, Idaho where I had the privilege during my last three years of working as a School Resource Officer with the students at Madison Jr. High. I am also a proud Eagle Scout.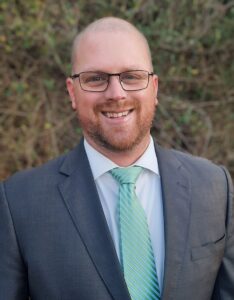 "Your tomorrow depends entirely on what you do today." ― Ghandi